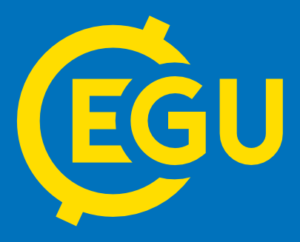 This year, much of the EUCP work will be presented at the European Geosciences Union General Assembly (19th-30th April).
We've extracted all EUCP presentations below, which we will be promoting on Twitter during the #vEGU21 conference using the hashtag #EUCPatEGU21.
We hope you come and join us!
Note that the times below are in CEST.
Monday 26th April
(09:00-15:00)
Presentation: Interaction of Atlantic Meridional Overturning Circulation and Sub-Polar Gyre on decadal timescale

Stephen Ogungbenro, Leonard Borchert, Sebastian Brune, Vimal Koul, Levke Caesar, and André Düsterhus
11:24–11:26
(09:00-10:30)
Presentation: Recent developments on the Earth System Model Evaluation Tool

Bouwe Andela, Fakhereh Alidoost, Lukas Brunner, Jaro Camphuijsen, Bas Crezee, Niels Drost, Bettina Gier, Birgit Hassler, Peter Kalverla, Axel Lauer, Saskia Loosveldt-Tomas, Ruth Lorenz, Valeriu Predoi, Mattia Righi, Manuel Schlund, Stef Smeets, Javier Vegas-Regidor, Jost Von Hardenberg, Katja Weigel, and Klaus Zimmermann
09:26-09:28
Presentation: Bringing ESMValTool to the Jupyter Lab

Peter C. Kalverla, Stef Smeets, Niels Drost, Bouwe Andela, Fakhereh Alidoost, and Jaro Camphuijsen
09:28-9:30
(09:00 – 10:30) – EUCP co-conveners: Panos Athanasiadis, Leonard Borchert, Leon Hermanson
Presentation: Skillful Dynamical-Statistical Predictions of European Summer Temperature

Juliette Mignot, Leonard Borchert, Vimal Koul, Björn Mayer, Matthew Menary, Giovanni Sgubin, and Didier Swingedouw
09:02–09:04
Presentation: Role of SST for the predictability of summer atmospheric teleconnections in the Euro-Atlantic region with Self-Organising Maps

Julianna Carvalho Oliveira, Leonard Borchert, Vimal Koul, Johanna Baehr, and Eduardo Zorita
09:26–09:28
Presentation: Developing prototype decadal climate prediction services

Nick Dunstone, Panos Athanasiadis, Louis-Philippe Caron, Francisco Doblas-Reyes, Barbara Frueh, Leon Hermanson, Julia Lockwood, Klaus Pankatz, Andreas Paxian, Katja Reinhardt, Adam Scaife, Doug Smith, Balakrishnan Solaraju, Hazel Thornton, and Eirini Tsartsali
09:32-09:34
(09:00 – 12:30)
Presentation: Can Convection‐Permitting Models really Offer Promise of More Certain Extreme Rainfall Projections ?

Giorgia Fosser, Marianna Adinolfi, Nikolina Ban, Danijel Belusic, Ségolène Berthou, Cécile Caillaud, Rita M. Cardoso, Erika Coppola, Hylke De Vries, Andreas Dobler, Hendrik Feldmann, Klaus Goergen, Elizabeth J. Kendon, Geert Lenderink, Hans-Juergen Panitz, Emanuela Pichelli, Pedro M. M. Soares, Samuel Somot, Merja H. Tölle, and Jesus Vergara-Temprado
09:05-09:15
Presentation: Applying the new spatially distributed Added Value Index and Climate Change Downscaling Signal for Regional Climate Models to high-resolution EURO-CORDEX and convection permitting scale simulations

James Ciarlo, Erika Coppola, Emanuela Pichelli, and Jose Abraham Torres Alavez and the FPS-Conv Team
11:18-11:20
Presentation: The Climate Response of Heavy Precipitation Events over the Alps and in the Mediterranean

Sebastian Müller, Emanuela Pichelli, Erika Coppola, Segolene Berthou, Susanne Brienen, Cécile Caillaud, Andreas Dobler, and Merja Tölle
13:36-13:38
European daily precipitation according to EURO-CORDEX regional climate models (RCMs) and high-resolution global climate models (GCMs) from the High-Resolution Model Intercomparison Project (HighResMIP)

Marie-Estelle Demory and Ségolène Berthou and the PRIMAVERA and EURO-CORDEX co-authors
13:56-13:58
Tuesday 27th April
(9:00 – 12:30)
Presentation: Understanding differences in land-atmosphere interactions between pan-European convection-permitting and parametrised climate models

Kate Halladay, Segolene Berthou, and Elizabeth Kendon
11:34-11:36
(9:00 – 15:00)
Presentation: Using convection-permitting climate models and a high-resolution distributed hydrological model to assess future changes in Alpine flash floods

Marjanne Zander, Pety Viguurs, Frederiek Sperna Weiland, and Albrecht Weerts
13:42–13:44
(13:30 – 17:00)
Presentation: Stratospheric modulation of cold air outbreaks and winter storms in the North Atlantic region and impacts on predictability

Hilla Afargan-Gerstman, Iuliia Polkova, Lukas Papritz, Paolo Ruggieri, Martin P. King, Panos Athanasiadis, Johanna Baehr, Ole Wulff, Michael Sprenger, and Daniela I.V. Domeisen
15:36-15:38
Wednesday 28th April
(11:45 – 12:30)
Presentation: Long-Range Predictability of the Length of Day and Extratropical Climate

Adam Scaife, Leon Hermanson, Annelize van Niekerk, Mark Baldwin, Stephen Belcher, Philip Bett, Ruth Comer, Nick Dunstone, Ruth Geen, Steven Hardiman, Sarah Ineson, Jeff Knight, Yu Nie, Hongli Ren, and Smith Doug
12:00-12:02
(13:30 – 17:00) – EUCP Chair: Aurelien Ribes
Presentation: Updated attribution of GSAT changes and implications

Aurélien Ribes, Saïd Qasmi, and Nathan Gillett
13:37 – 13:39
(15:30 – 17:00)
Presentation: Rainfall-runoff modeling of volcanic islands for future risk assessment (and beyond)

Albrecht Weerts, Frederiek Sperna, and Marjanne Zander
15:57 – 15:59
Friday 30th April
(11:00 – 17:00)
Presentation: How confident are predictability estimates of the winter North Atlantic Oscillation?

Antje Weisheimer, Damien Decremer, David MacLeod, Chris O'Reilly, Tim Stockdale, Stephanie Johnson, and Tim Palmer
11:05-11:15
Presentation: Variability of the North Atlantic Oscillation in the 20th century

André Düsterhus, Leonard Borchert, Vimal Koul, Holger Pohlmann, and Sebastian Brune
Fri, 30 Apr, 11:15–11:17
Presentation: Atmospheric response to Gulf Stream SST front shifting: impact of horizontal resolution in an ensemble of global climate models

Luca Famooss Paolini, Alessio Bellucci, Paolo Ruggieri, Panos Athanasiadis, and Silvio Gualdi
11:21-11:23
(13:30 – 15:00)
Presentation: Convection in future winter storms over northern Europe

Ségolène Berthou, Elizabeth Kendon, Malcolm Roberts, Benoît Vannière, Danijel Belušic, Cécile Caillaud, Andreas Dobler, Oskar Landgren, Colin Manning, and Jesus Vergara-Temprado
13:35 – 13:45
Presentation: Midlatitude cyclones in convection permitting climate simulations: the added value offered for extreme wind speeds and sting-jets

Colin Manning, Elizabeth Kendon, Hayley Fowler, Nigel Roberts, Segolene Berthou, Dan Suri, and Malcom Roberts
13:49-13:51
(13:30 -15:00)
The North Atlantic Ocean as a Modulator of Vegetation Greening/Browning in the Northern High Latitudes?

Leonard F. Borchert and Alexander J. Winkler
Fri, 30 Apr, 14:03–14:05
(15:30 – 17:00)
Presentation: Can a model weighting scheme be used to obtain skillful, reliable and  seamless climate information for the next 1-40 years?

Antje Weisheimer, Daniel J. Befort, Lukas Brunner, Leonard F. Borchert, Andrew P. Ballinger, Christopher H. O'Reilly, Gabi Hegerl, and Juliette Mignot
15:40-15:42
Presentation: Reduced global warming from CMIP6 projections when weighting models by performance and independence

Lukas Brunner, Angeline G. Pendergrass, Flavio Lehner, Anna L. Merrifield, Ruth Lorenz, and Reto Knutti
16:06-16:08
Presentation: A multi-model ensemble weighting method (ClimWIP) in ESMValTool

Ruth Lorenz, Lukas Brunner, Peter Kalverla, Stef Smeets, Jaro Camphuijsen, and Bouwe Andela
16:08-16:10
(15:30-17:00)
Presentation: Physical storylines of future European drought events like 2018 based on ensemble climate modelling

Karin van der Wiel, Geert Lenderink, and Hylke de Vries
15:57-15:59